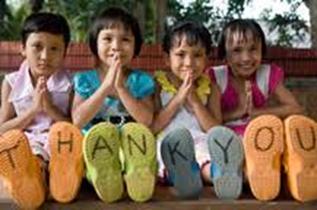 DONATE ONLINE
Help make a difference Today by making a secure online donation to The Phamile Foundation.  It is simple.  Just one click you make a life long impact on a child that desperately needs your help. 
How to make donations via credit card or Paypal:  Go to one of our project pages and simply click the donate button (our information and the project name automatically appear this way).  If using Paypal  choose send money and under the personal tab select to a friend or family (no fees added).  You can specify a project in the comments section of the payment screen.  WE ENCOURAGE YOU TO MAKE YOUR DONATION DIRECTLY THROUGH PALPAY FROM YOUR PAYPAL ACCOUNT RATHER THAN THE DONATION BUTTON BELOW SO THAT THERE IS NO TRANSACTION FEE. Simply log in to your account on Paypal and select 'sent money to friend/family and follow the instructions. Our email for the recipient is phamilefoundation@gmail.com. Of course you may select the Donate button below to make it easier but we do pay fees on those transactions that we personally pay (not you- your entire donation amount will go to the kids!)
DONATE BY POST
Print or copy and paste our TPF donation form along with your check or money order and send it to:

The Phamile Foundation 
13 Siri Lane, Scotts Valley, CA 95066   USA 
YOU & YOUR COMPANY
We are all professionals and most of us have founded our own company.  We know that company donations are a great way of showing your customers and colleagues that you are affiliated with charity work, and are doing your part in helping to eradicate child poverty. Your company could engage in fundraising activities to give money for our orphan centres. Employee fundraising helps to build team morale, encouraging all of your employees to work together for a common goal.
We know a partnership with our foundation can bring clear benefits for your company. It will not just enable you to enhance your corporate image but also to increase staff morale.  Remember 100% of donated dollars goes directly to the project you choose.  After raising the money, simply tell us what project you would like to fund at a corporate level.  We will put your company logo on the foundation website.
YOU CAN HELP
Include a footer in your emails
Show your support for The Phamile Foundation by including a footer in your email – it costs you nothing but raises awareness of the charity you support. 
Tell your friends!
There really is nothing like word of mouth, so please do tell your friends and family about The Phamile Foundation, its work and how you support us.
Facebook & Twitter
Please let your Fcebook and Twitter network know about The Phamile Foundation, what we do, how you support us and encourage them to visit our website.
Link to The Phamile Foundation website

Do you or your organization run a website? Links are valuable to us and bring us out there at no cost to you. If you would like our logo or banner to put on your own website, please email us at phamilefoundation@gmail.com
VOLUNTEERING
Do you have some time to spare? Or perhaps you have special skills that can be used to help vulnerable children? Why not volunteer with The Phamile Foundation?
By volunteering your precious time you can be working with us to help orphaned and abandoned children overcome the harsh injustice of poverty. Just a few hours of your time can get you involved in something different and rewarding.
The Phamile Foundation has a very flexible approach to your commitment.  We want you to be able to donate the time that suits you while making the best use of the skills and experience you have.
 We have a place for you, contact us by phone at 415-812-5683  or by email at phamilefoundation@gmail.com and indicate your interest in The Phamile Foundation. 
Please Note: The Phamile Foundation does not have any paid staff position.  Everyone donates his or her time.