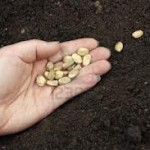 $100 for seeds & soil to be used on a Self-Sustaining Gardening Project.  Our past efforts have helped orphanages to begin gearing up to become self-sustaining, which is our ultimate goal!  Now we need help provide them systems that can lead to their independence.
 Funded By: Available  
Donor(s):  Anthony Kulesa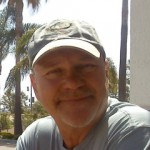 I chose the Phamile Foundation because of the good things I've heard about it from my friends Christine and Richard.  I also have other friends who visit Thailand often and tell me about the conditions there.  I chose the Seeds & Soil Self-Sustaining Gardening Project because I feel teaching children to become independent and able to create their own gardens and food  may end up helping them more than food alone.–Anthony Kulesa
Background:  
We are teaming up to support Jennifer Lo, a Thai based model/actress and dedicated child advocate, in this endeavor.  Jen led the transformation of another Orphanage which was nothing short of incredible and we will be teaming with her on several of our support projects as she has proven to be a real change agent.